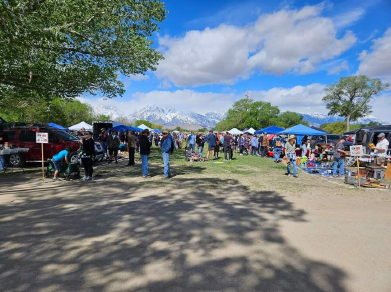 While weather disrupted many of Laws' plans this Spring, it couldn't have been nicer for the May 6th Choo Choo Swap Meet.
The semi-annual swap meet has been a major event in Bishop for several decades, and is now a joint endeavor of and benefit for the Laws Railroad Museum & Historical Site, and the Bishop Sunrise Rotary Club.
Now is the time to begin planning for the next event, which will be held this fall on October 7th.