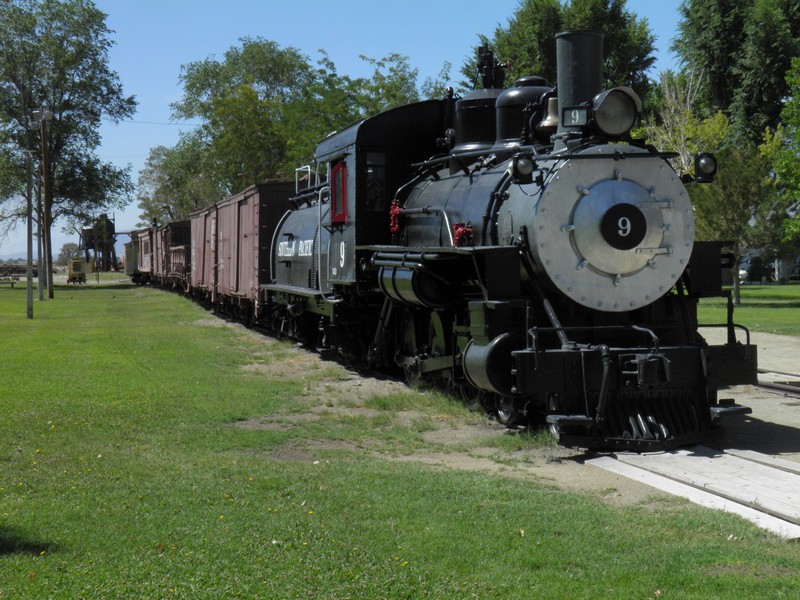 What's Here: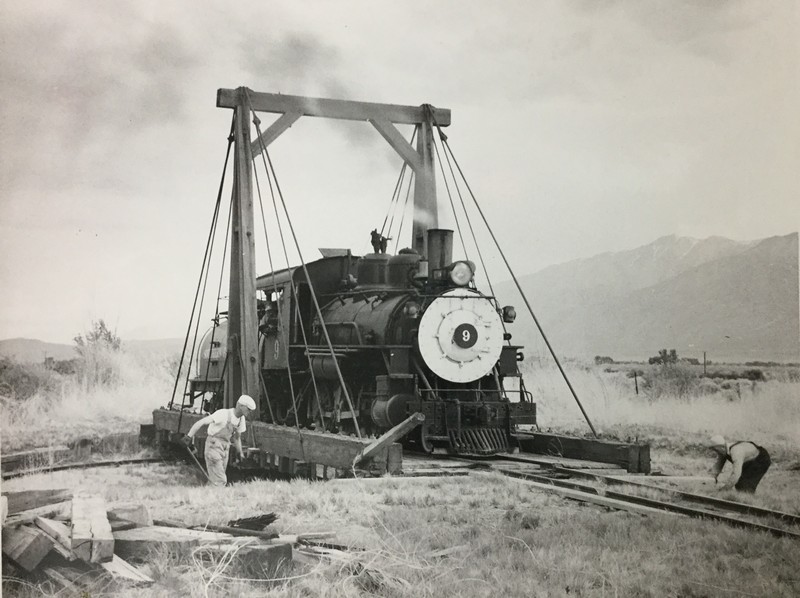 For 77 years, this train  rumbled atop the narrow gauge tracks up and down the Owens Valley serving mines and carrying passengers & freight.  Around 1960, the Slim Princess exhaled its last breath of steam into the Valley's dry desert air. For half a decade it sat quietly, kept company only by a few nearby residents and the encroaching sagebrush and grass.   But it was soon to find new life. 
In 1965 the Bishop Museum and Historical Society was formed to save the train and supporting facilities from neglect and decay.  Now this 111-year-old Baldwin Engine No. 9 has become the centerpiece of the Laws Railroad Museum. Climb aboard, ring its bell, and picture yourself pulling into Laws Station.
Origin: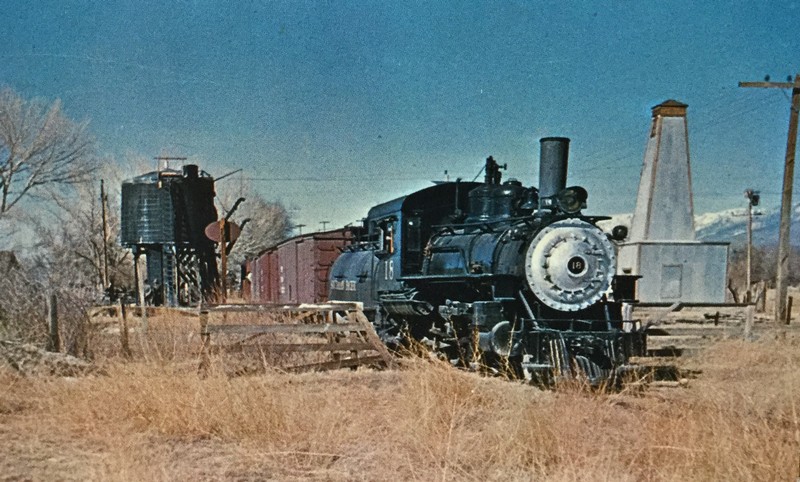 Built in 1909 by the Baldwin Locomotive Works in Eddystone, Philadelphia. One of a number of engines, including engine #18 (shown, left),  referred to as the "Slim Princess."