Connor & Dalton back together again
...at the Curley Fletcher Birthday Poetry Rendezvous!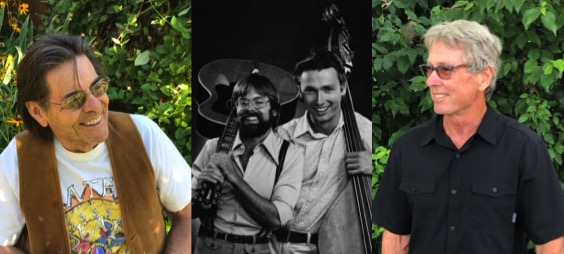 Connor and Dalton first played in Bishop at the Whiskey Creek in the fall of 1976.  They quickly developed an enthusiastic fan base and continued to play at the Creek and Paradise Lodge through the summer of 1981.
Though they haven't played together in four decades, they're getting back together for a special performance, dusting off old songs and polishing up new ones in preparation for the upcoming Curley Fletcher Birthday Poetry Rendezvous September 27th - 29th...Get tickets now.
Dan Connor is a Bishop-based singer/songwriter/guitarist and is one half of the local duo String Theory. Bass-player Larry Dalton lives in La Crosse, Wisconsin and performs regularly with a bluegrass band, a gypsy jazz trio and a symphony orchestra. Dan and Larry developed a distinctively percussive style - "a lot of sound for just two people". In addition to being a high-energy dance band, they drew in their audience with musical finesse and sensitivity, and they always charmed the audience with a good laugh or two.