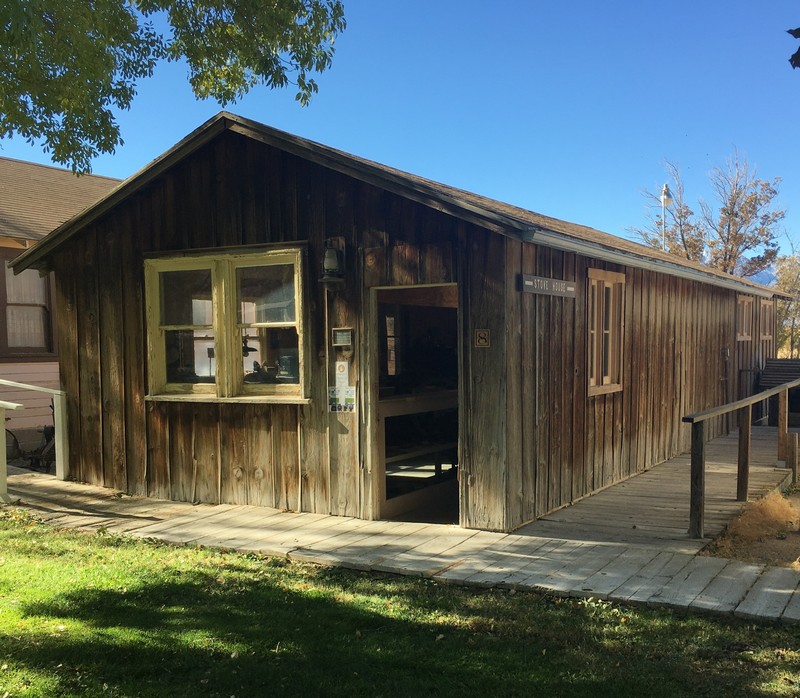 INSIDE


Complete working printing presses and equipment dating back to 1880.
BUILDING'S ORIGIN


This building came from Round Valley. It was an unfinished building donated by Norman Weller, who was among the first members of the Museum. He also donated money to build the storeroom behind the reception Center.
HISTORY
The building contains equipment used by the legendary William Chalfant whose father founded the Inyo Independent in 1870, and later the Inyo Register which is still in publication today. For decades his publishing enterprise, the Chalfant Press, was the region's only major publisher. Among his achievements is the classic The Story of Inyo as well as many other books of local history.