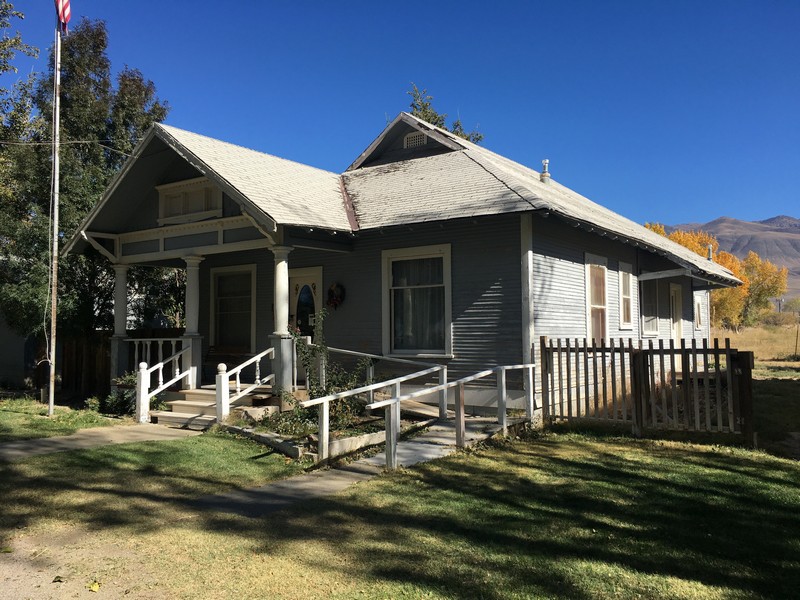 INSIDE


Circa 1900 local ranch house, restored with period furnishings and antique doll collection.
BUILDING'S ORIGIN


This house was located just east of the corner of North Brockman Lane and Highway 395, five miles southwest of the Museum. It was built by the Shaw Family on their chicken ranch.
HISTORY
It is also called the Conway House by some of the locals because the pioneering family of Richie Conway family lived in it for many years. (Laws Museum raised $5000 to have it moved to the museum grounds).