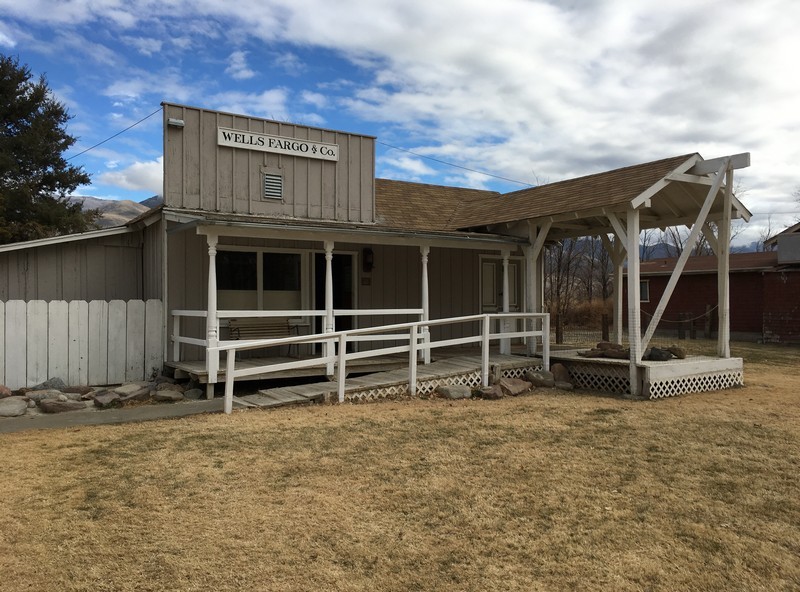 INSIDE


Rock displays, assay equipment, and Native American artifacts.
BUILDING'S ORIGIN


This was the Wells Fargo building movie prop, built for the 1966 western movie Nevada Smith.
HISTORY
In the summer of '65 Paramount Studios came to Laws, built the some props, and shot a number of scenes for the movie Nevada Smith staring Steve McQueen. This building is one of the props in the movie and has since been refurbished.