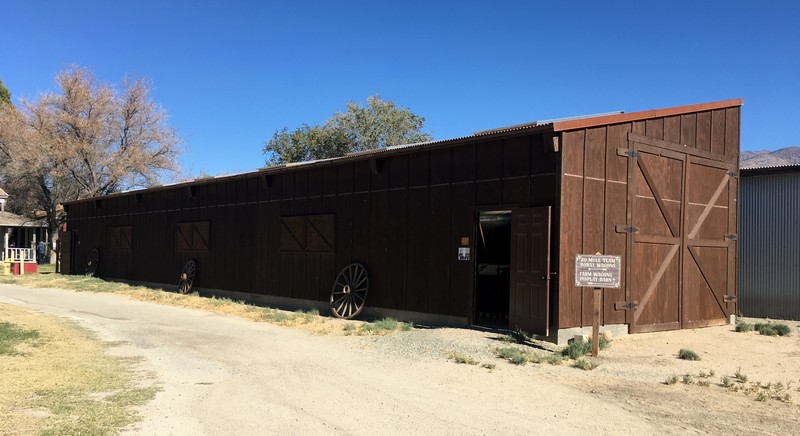 INSIDE


Exact Replica of the famous Death Valley 20-Mule Team Borax Wagon.
BUILDING'S ORIGIN


Created in 2018 with donated funds, and support from the Death Valley Conservancy and the local National Mule Museum
HISTORY
To preserve the past and encourage interest in the early mining history of Death Valley, the Death Valley Conservancy commissioned exact replicas of the Twenty Mule Team wagons that once transported borax 165 miles across Death Valley to the nearest railhead at Mojave, CA.
This exhibit was made possible by the Death Valley Conservancy, the American Mule Museum, Laws Railroad Museum and Historic Site, and many generous donors.