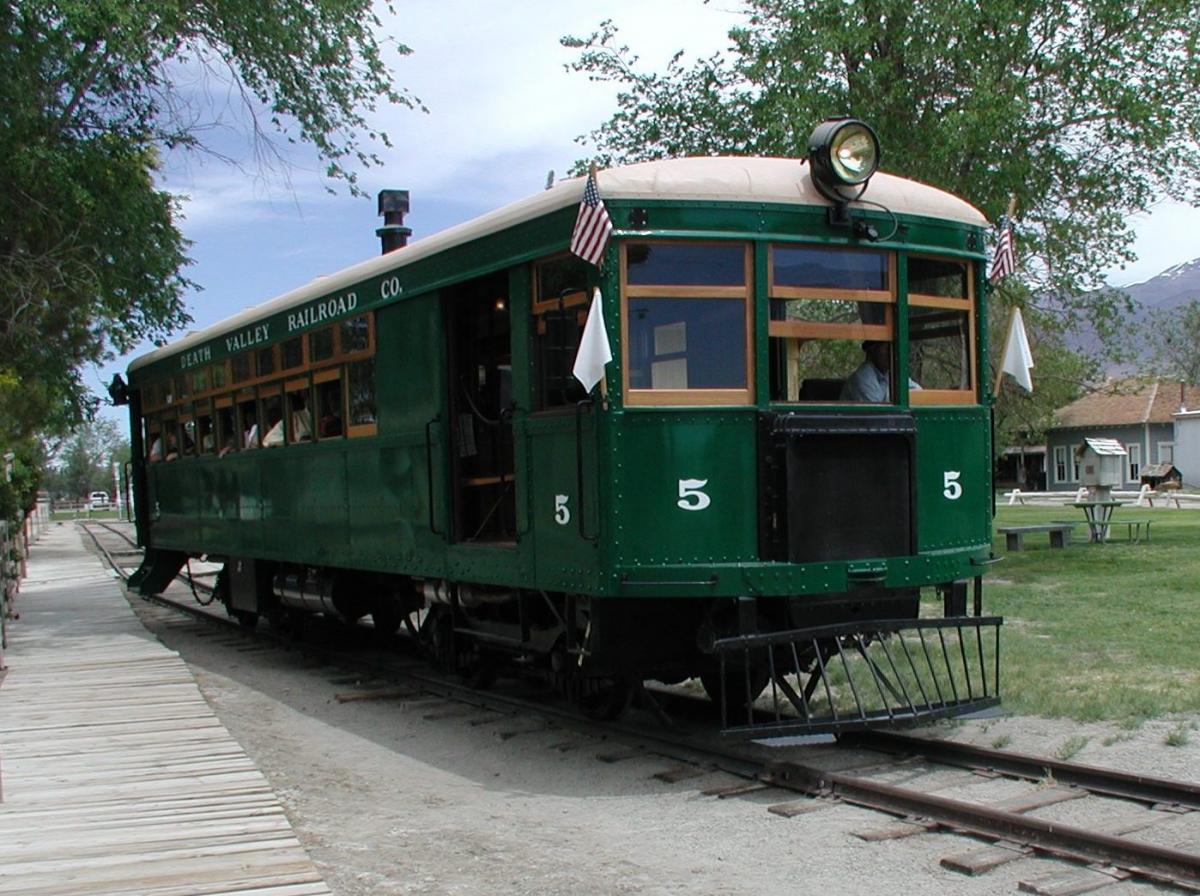 Ride Details:
Each ride takes about fifteen minutes.
Rides can run until 3:30 pm each operating day if demand warrants the extension.
Tickets may be purchased either at the Train Station (cash only), or in the Reception Center Gift Shop (credit cards accepted).
Prices are $5 per person, children under 10 $1 each. Small children sitting on adult's lap are free.
Pets must be leashed.
This schedule is subject to change due to weather, mechanical break-down, pandemic restrictions or other unforeseen circumstances.
Special Rides:
Special charter rides for birthdays, weddings, or other special occasion can be arranged. Contact the Museum Office.
Hand-car rides are also available by special arrangement.
Dates:
Times:
Friday
Novermber 25 2022
10:30 am - 2:30 pm
Saturday
November 26 2022
10:30 am - 2:30 pm
Saturday
December 10 2022
"Railway Express" Christmas rides
--brought to you by
Bishop Chamber of Commerce
10:00 am – 4:00 pm