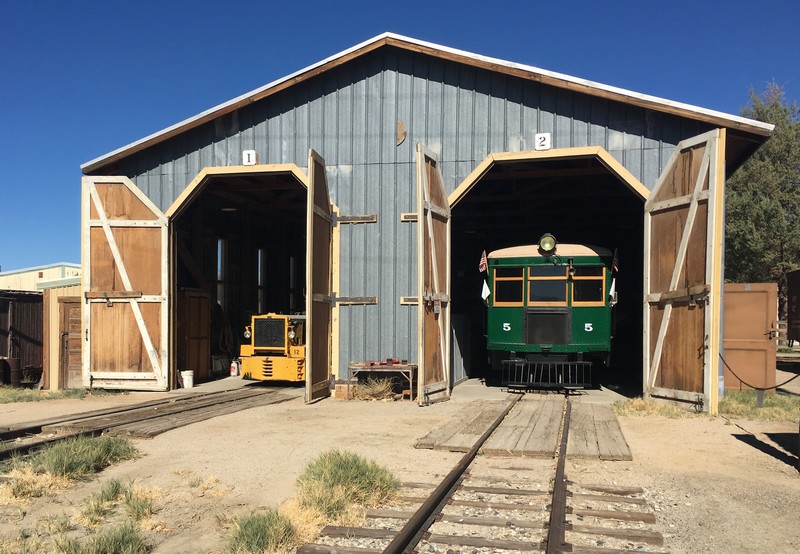 INSIDE


The shop holds the historic self-propelled 1929 Brill Car that has been fully restored, and is now fully operational. 
BUILDING'S ORIGIN


Built from material salvaged from hay barns south of Little Lakes, 100 miles south of Bishop.
HISTORY
Built in 1927, this is the only restored narrow gauge Brill car in North America. In the early 20th century, it operated in Death Valley carrying tourists to many scenic locations.   Fully restored in 2004, visitors can take rides on the motor car during the summer months, on select weekends, from Memorial Day to Labor Day.