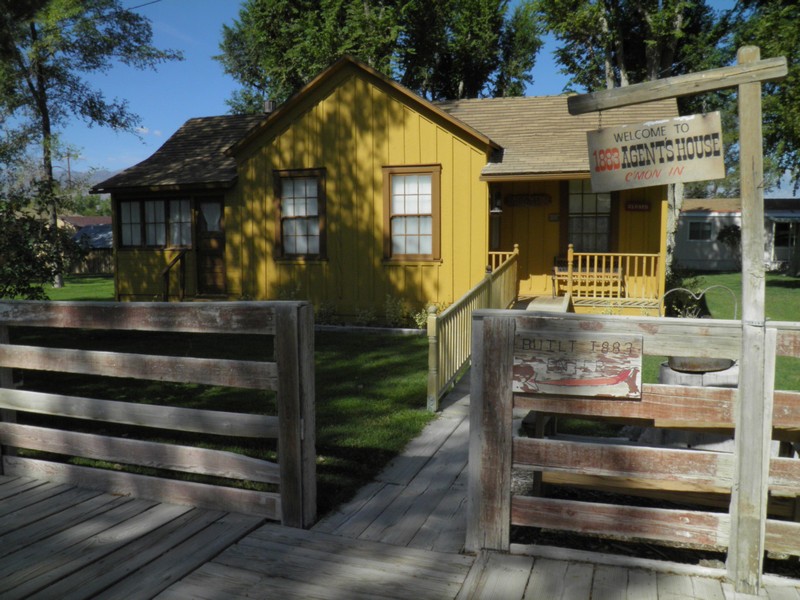 INSIDE


Filled with period items 
BUILDING'S ORIGIN


The original 1883 building.  Two rooms were added to accommodate families.
HISTORY
The Agent's House was built right here on this spot in 1883 and occupied until 1960. For 77 years it was home to over two-dozen agents and their families who brought with them their own furnishing.  It is now furnished with period pieces donated by families in the area who wanted to share their own heirlooms.