Special Events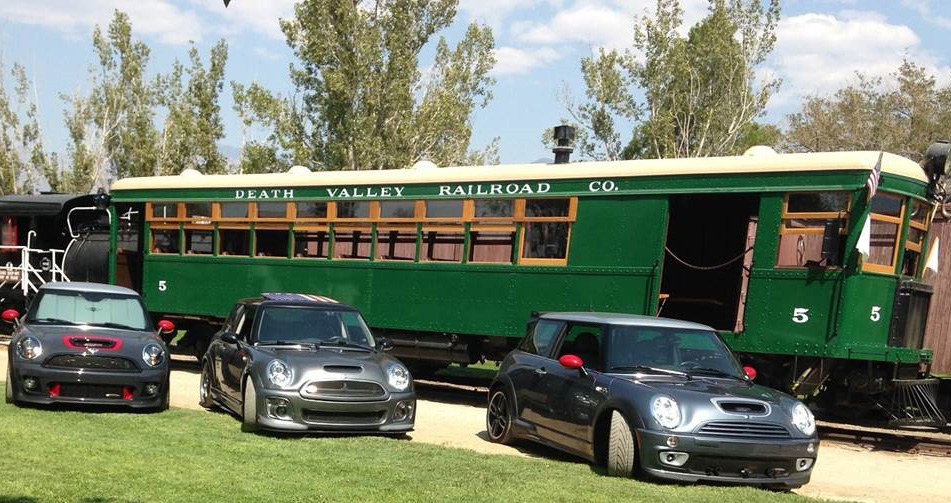 The eleven acre Laws Museum grounds serves as a venue for a variety of activities.  Many are sponsored by the Bishop Museum and Historical Society, and many others take advantage of our facilities for privately sponsored activities. Some of the Museum sponsored activities available this year are: 
Saturday May 6, 2017 and Saturday October 7, 2017.  Our famous semi annual CHOO CHOO Swap Meet  will be held at the Tri-County fairgrounds.

Friday, June 30, 2017 Laws Railroad Museum Picnic Concert featuring Laurie Lewis, Tom Rozum and the Right Hands 5:00 PM Picnic and Brill Car Train Rides, 6:30 PM Laurie Lewis Concert!  Click here for tickets!

Saturday September 9, 2017 LAWS GOOD OLD DAYS! Bring the family to enjoy an afternoon of Pioneer crafts demonstrations, live music, and the famous pie auction! 

Death Valley Railroad Car rides are scheduled for the holiday weekends from Memorial Day weekend through Labor Day weekend and other times as warranted.
How about your Special Event?  The museum grounds are available for private special events such as weddings and receptions, birthday parties, reunions, etc., you name it.
Weddings, Receptions and Birthday Parties and Reunions:  The Museum staff will work with you and/or your party coordinator regarding scheduling, facility needs, etc., to help your activity be a success.
For more information email us or contact by phone at 760 873-5950:  or you may download the event  Request Form and mail it to us.
Special Train Rides:  Private party train rides may be arranged through the Museum Office.  We are available for weddings, birthday parties or any special event.  The Death Valley Railroad car holds 34 passengers in. comfortable seats and rents for $100 for two hours (including operating crew). The crew will do photo "run-bys", as requested, in addition to normal rides.  "Old Smokey", the mine train, is very popular for children's birthday parties and rents for $50 for two hours including operating crew.  Both trains are available for commercial filming on the Museum grounds.
Photography, Filming, and Videos:  To view our policy and fee schedule for filming events, click here.